Releasing previously unpublished Santana photos from 1974 & 1975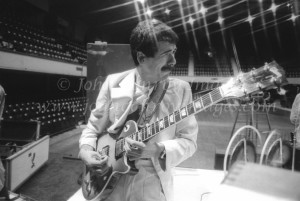 I am pleased to announce that we are near completion with the restoring and remastering of my images of the Santana band. These images are from my travels with Santana in 74 and 75.  At that time, the band members were:
Carlos Santana – Leader
Jose "Chepito" Areas – Percussion, Timbales
Tom Coster – Keyboards
Leon Patillo – Vocals
Jules Broussard – Sax, Flute
Leon "Ndugo" Chancler – Drums
Armando Peraza – Percussion, Congas, Bongos  (on a sad note Armando passed away on April 14)
David Brown – Bass
In the next week we will be putting together a Gallery of about 25 of the best images. As always, these images are available for purchase both for personal display and commercial licensing.